Lavender Festival General Information
Fun for the entire family!
The Lavender Garden is excited to announce that we are set to host our 2nd Annual Lavender Festival June 11th & 12th, 2022!
If you missed being a vendor, or an attendee last year, do not worry because this year is shaping up to be even better! Here's what you need to know:

Who: The Lavender Garden, 80+ food, drink and craft vendors, the Lavender Pageant presented by Legacy Productions, live music from Boone's Farm, Joe Peter's (music schedule to follow) and much more!

What: Our Spring bloom celebration with a slew of vendors, of all types, in a sea of Lavender!

When: June 11 – 12, 2022
Hours: Saturday – 10AM-7PM, Sunday 10AM-7PM

Where: The Lavender Garden (between Bakersfield and the Central Coast)
14014 Hwy 46
Lost Hills, CA

Why: Why not?!
Our Lavender Garden will be in full bloom, our Everything Lavender Gift Shop will be stocked and there will be something fun for everyone to do!
In the middle of the gorgeous, and ONLY, Lavender farm in Kern County, we will have 80+ food, drink – some lavender infused, and craft vendors of all varieties, a DJ, live music provided by the likes of Danny Sal, Boone's Farm Trio, Joe Peters & the All Cash Band and more!
The Lavender Festival also presents the Queen/Jr. Queen/Princess Pageant presented by Legacy Productions and Miss Kern County, and so many fun activities for the whole family!!
JOIN US as we celebrate ALL THINGS LAVENDER at the 2nd ANNUAL LAVENDER FESTIVAL JUNE 11-12, 2022! Don't miss it!
For more info, please contact Anna Valdivia at 661-240-5352 and anna@thelavendergarden.com.
For info on The Lavender Garden, email: info@thelavendergarden.com
Lavender Festival Tickets
tickets available at eventbrite
$10 per Adult 1 Day General Admission Ticket, Free Parking
$15 per Adult 2 Day General Admission Ticket, Free Parking
Kids 12 and under FREE
General Admission includes:
A day of relaxation in a field of Lavender that includes access to everything the festival offers, minus the VIP section.
Shop with all the local small business vendors: Craft, Food & Alcohol
All Day Live Music & DJ
Adult fun with mechanical bull riding competitions
Kid fun with a rock-climbing wall, bounce houses and more!
Lavender Festival Schedule
ALL DAY: 10 AM TO 7 PM
Local Vendors
Live Music & DJ/MC Miguel Flores
10 AM to Noon
The Lavender Festival Pageant, hosted by Miss Kern County Pageant
12:30 to 1:30 PM
VIENTO, Salsa
2 to 4 PM
THE ELENA EXPERIENCE, Tejano, Mariachi Cumbias
5 to 6:30 PM
CALIFA, Tejano, Old School, Hiphop
ALL DAY: 10 AM TO 7 PM
Local Vendors
Live Music & DJ/MC Miguel Flores
1:30 to 3:30 PM
DANNY SAL, Acoustic Soft Rock
4 to 5:30 PM
Boone's Farm Trio, Country
5:30 to 6:30 PM
JOE PETERS WITH THE ALL CASH BAND, Country/Bakersfield Sound
Lavender Festival Location
The Annual Lavender Festival is held at The Lavender Garden
The Lavender Garden is located off Hwy. 46 between Bakersfield and the Central Coast (49 miles east of Paso Robles and 39 miles west of Wasco.)
14014 CA-46
Lost Hills, CA 93249
Free with general admission
We have worked out a Hotel Room Block (locked in rates) with the nearest hotel to the event venue (20 minutes) for those who are traveling but want to attend both days, Vendors included.
Please see the below information:

Days Inn @ Wyndham Lost Hills
661-797-2371

Promo Code: 10438BC
2-Beds $79.99
1-Bed $69.99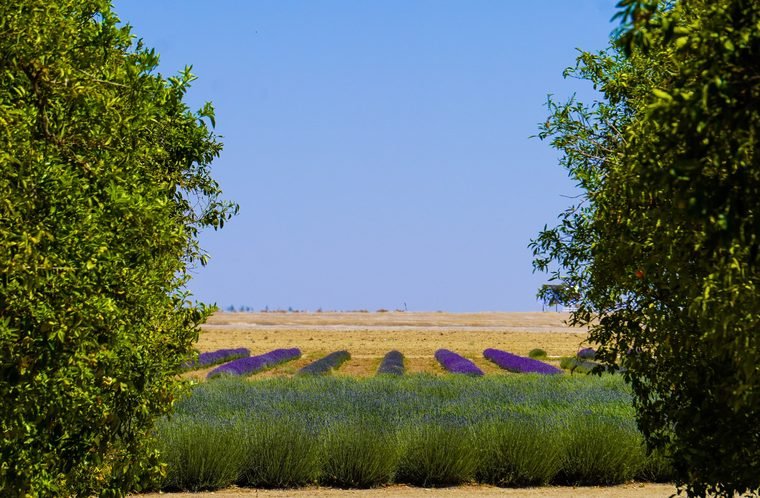 Lavender Festival Pageant
2022 Lavender Festival Pageant
Presented by Legacy Productions and Miss Kern County
For more information, email themisskerncountypageant@yahoo.com
Lavender Festival Vendors