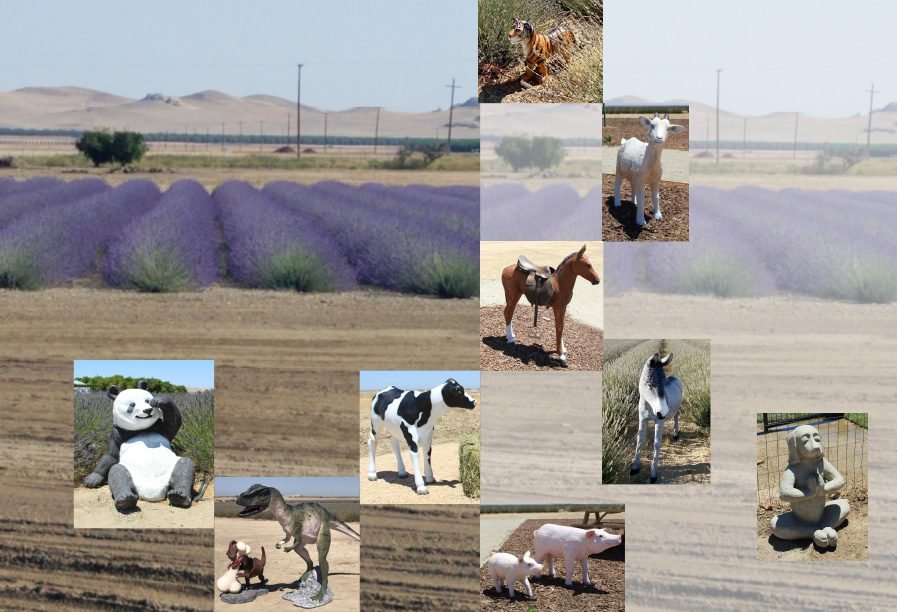 Our Animals are an important part of The Lavender Garden! They are here to greet you as you explore the fields on your visit. They also love to have their photo taken with our guests. Be sure to join our Scavenger Hunt activity, information available in the Gift Shop. Find all of the Animals and receive a surprise!
The menagerie includes Promise the Panda and our German Shepard, Goat, Pigs, Golden Lab, Cows, Donkey, Horse, Tiger, Bull Dog, Zen Dog, and Dinosaurs. The sculptures are so lifelike, you'll think they are real!
THE LAVENDER GARDEN AND GIFT SHOP
Hours: Friday – Sunday 10am – 5pm, closed Monday – Thursday.
14014 CA-46, Lost Hills, CA 93249  | (661) 240-5352